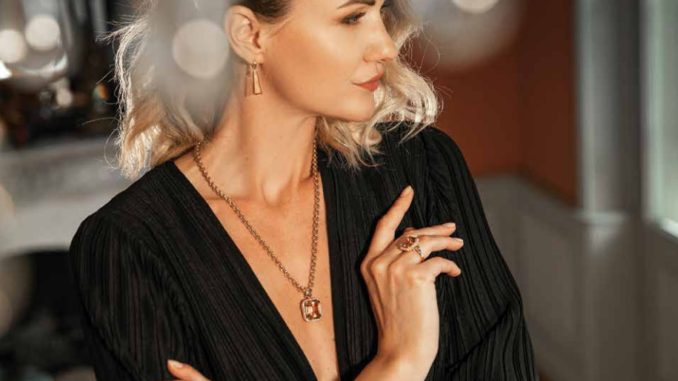 Get that great skin by keeping properly hydrated, exfoliating regularly, and protecting your skin with sunscreen. Then, accentuate that perfect skin with these looks.
STATEMENT LIPS
Deeply pigmented lips paired with minimal makeup in shades such as searing neon purple, bold emerald tones and rich reds. Line those lips for a precise look and to keep the bright shades where they belong.
GRUNGY, SMOKY EYES
Slept-in makeup is back with smudged smoky eyes paired with brushed brows and contoured cheeks. Go glowing with the rest of your look and nude or nearly so with the lip. Give your skin an otherworldly glow with perfectly applied bronzer.
MINIMAL MAKEUP
Instead of a full eye of eyeshadow, go for a subtle line using a damp angled brush. Contour your eyes and cheeks to add depth. These looks can have the same shade on eyes, cheeks, and lips for a fresh-faced, natural look.
EDGY EYES
Go minimal with the rest of your face, then bold with the eyes. You can choose the grungy, smoky look or go with bold, heavily pigmented jewel tones. You should go for a defined, graphic look balanced with softer lips and cheeks. Think bold cat eyes that stride out from the lash line and run toward the temples.
COLORED MASCARA
Take baby steps toward a bolder eye by reaching for a colored mascara that complements your outfit. Or make a bright swish of color along your lash line using your bold eyeshadow and a damp angled brush.
THE 1990S CALLED
And said they're back. Reach for rich, brown shades for eyes and lips. This time around, eschew matte shades for chocolate and mid-tone lip liners under sheer gloss.
EYEBROW SHAPES
Fall runways were full of bleached brows, pastel brows and more. Expect more and more experimentation with brows, including a return to the 1990s pencil brow. But, experts warn, be sure you want those thin brows before you pick up the tweezers. Once they're gone, they're gone for good.