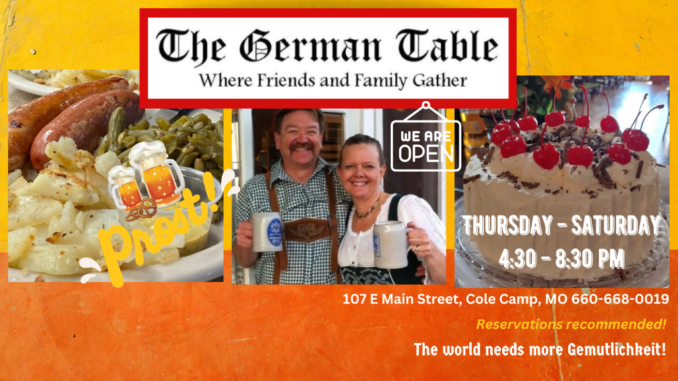 In case you're new around here, WELCOME to Missouri Magazine! We're glad to meet you!
We are a lifestyle publication local to Lake of the Ozarks, Missouri. We connect people with local businesses. An all digital publication online, Missouri Magazine celebrates small businesses, supports local entrepreneurs, and helps readers enjoy the community to its fullest.
Let's shine the spotlight on a award-winning local business The German Table in Cole Camp, Missouri. The German Table is a hidden gem that brings the flavors of Germany to our local community. Their menu is filled with traditional German dishes that will delight your taste buds. From classic bratwursts and schnitzels to hearty stews and black forest cake, they offer a wide variety of options.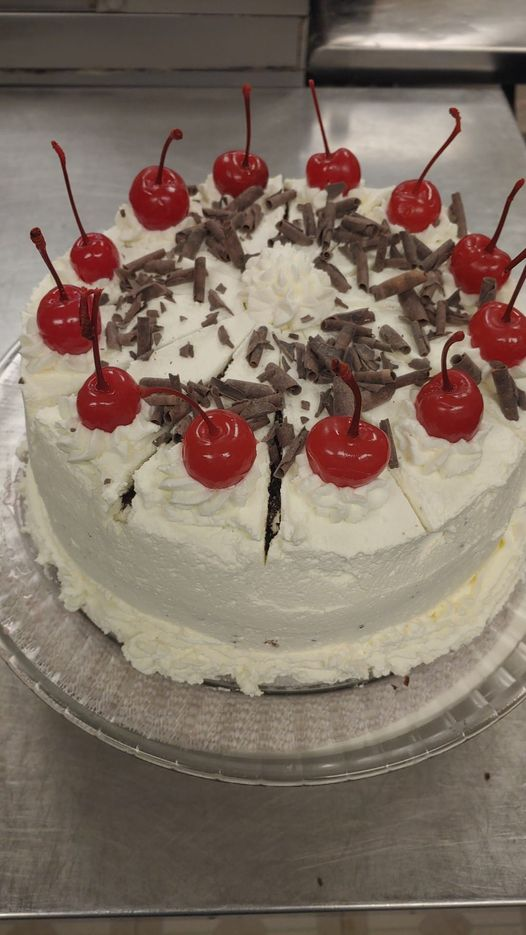 Prepare to embark on a culinary journey that will delight your taste buds! From the first bite of their flavorful bratwursts to the savory goodness of their schnitzels, each dish is crafted with care and attention to detail. Indulge in the richness of their authentic German flavors and experience a true taste of Germany right here in Missouri
Support local businesses like The German Table. Experience the cozy atmosphere and friendly staff make it the perfect place to gather with friends and family.
#ShopLocal #LocalEats #GermanCuisine
Be sure to check out their website for more information and follow their Facebook page for updates.
Know of another amazing company in Missouri? Tag us on social @missourimagazine and share your favorite places!
#ExploreMissouri