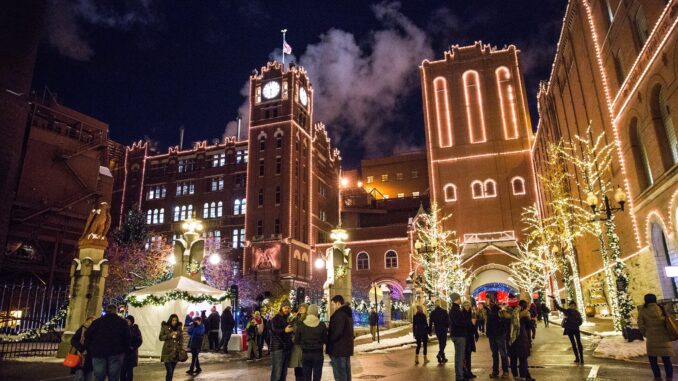 Make memories with your family and friends enjoying light displays and holiday activities throughout Missouri. As with all events listed on our website, these are subject to change especially due to weather. We encourage you to follow the event on Facebook or the website provided, if applicable, for the most recent & accurate information.
Brewery Lights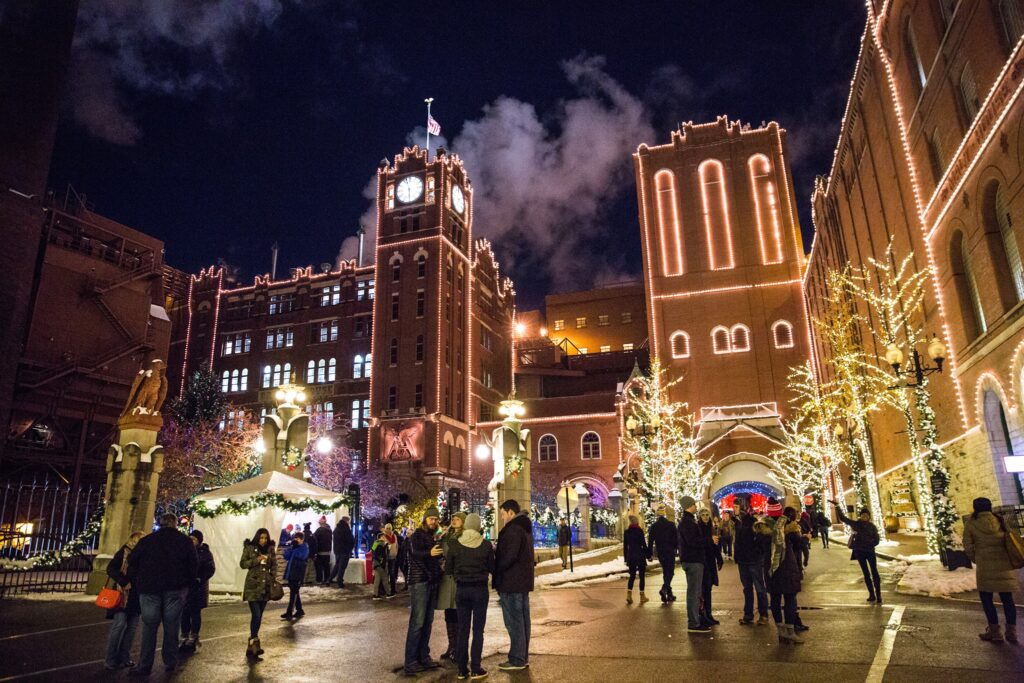 Free walking tours, 30 minute dazzling Light Show, 22 foot tall Digital Holiday Tree, a s'mores station, beer tasting, kids zone, and take a "ride" on the iconic Goose Island Brewery rail car are just a few of the fun activities offered at the Anheuser Busch Brewery during the holiday season. Guests can attend every Friday through Sunday, from 5 p.m. to 10 p.m. starting Nov. 17th and going until Dec. 30th. Visit their website here for more information.
2. Stover's Magic Tree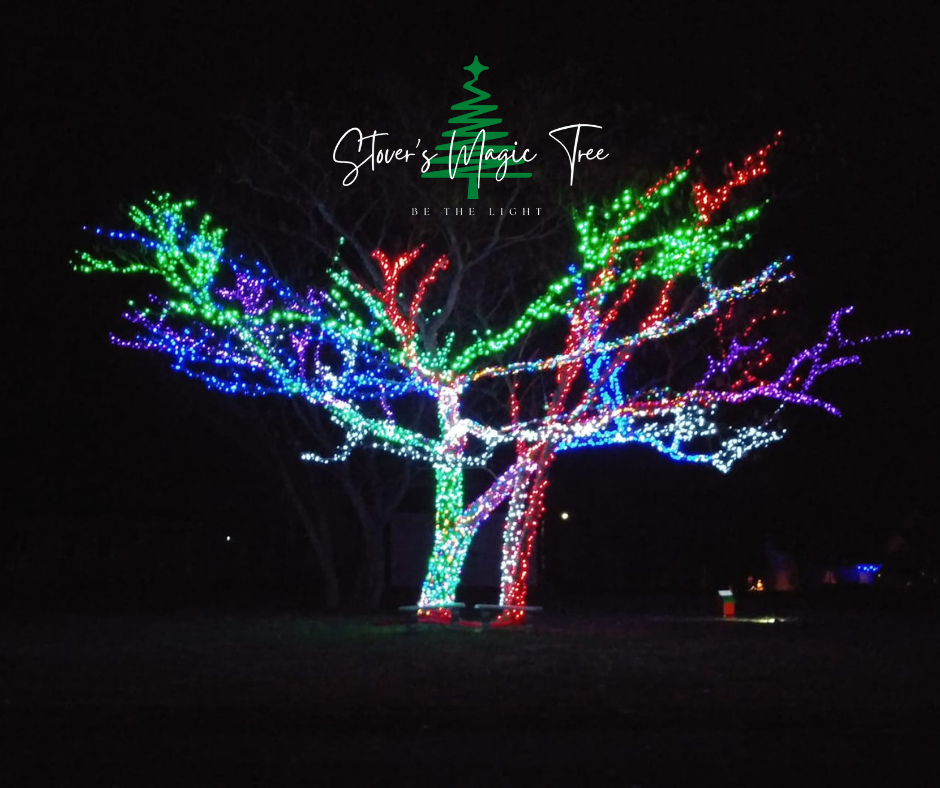 Stover's Magic Tree bringing you a little Christmas magic this holiday season. Located in Stover, Missouri on Second Street between City Hall and the American Legion Building. From the first weekend in December until the second Saturday in January. The Magic Christmas Tree will be lit daily from 5:00 p.m. to 10:00 p.m. Visit their website here for more information.
3. Powell Gardens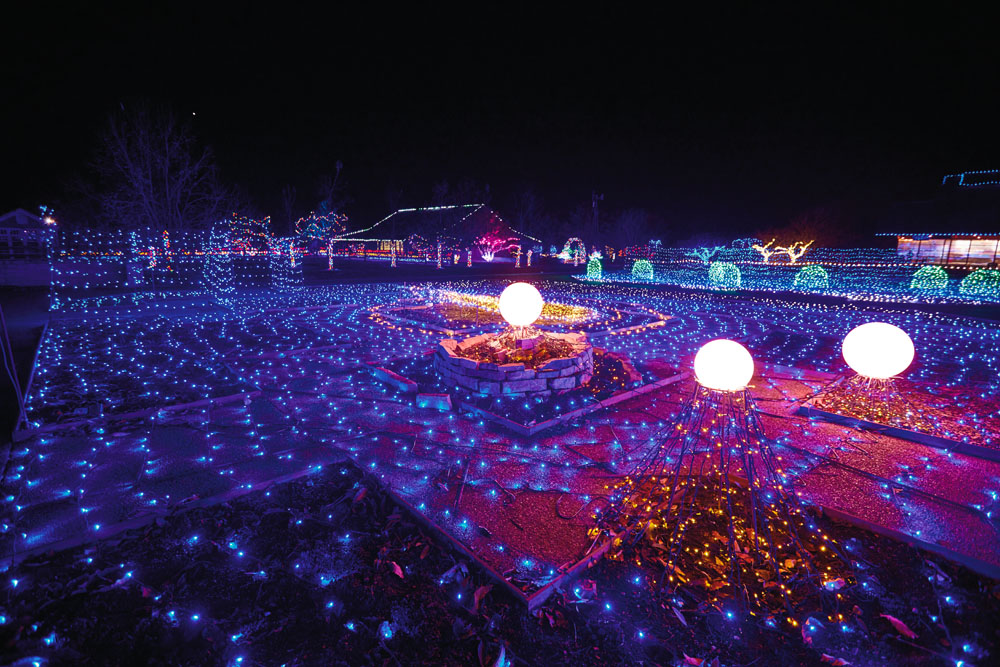 Head to Powell Gardens for the Sixth annual Festival of Lights (November 10-December 30), illuminated by Evergy. This family-favorite festival is a breath of fresh air during a hectic holiday season. Bundle up and wander a lighted outdoor path featuring immersive, botanically-inspired installations that celebrate the natural joy of the most festive season. More than 20 miles of lights highlight the natural forms of Powell Gardens' tree collection, show off the exceptional architecture and landscape elements in the Gardens, and create paths through Instagram and holiday card-worthy photo moments. Visit their website here for more information.
4. Silver Dollar City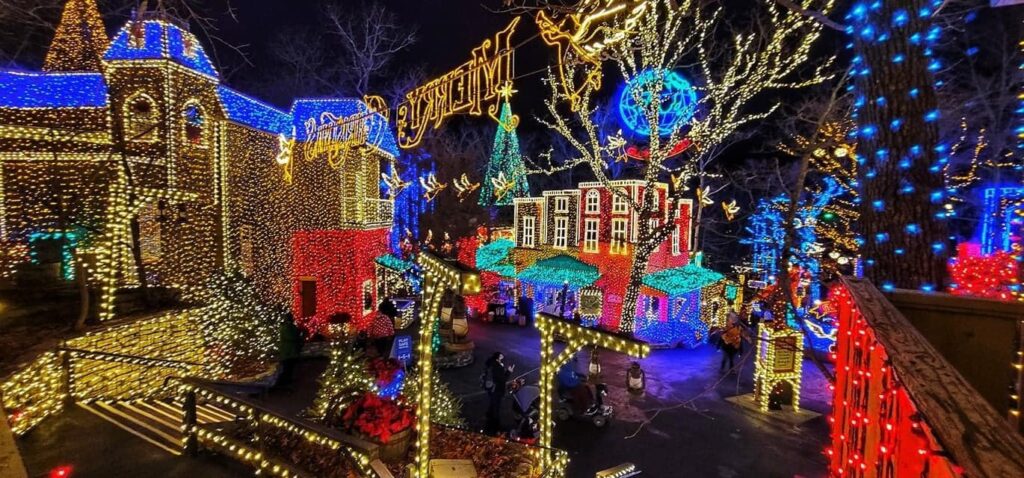 Celebrate Christmas this year at Silver Dollar City in Branson, Missouri. The two-month long holiday event boasts some impressive statistics such as 680 miles of lights, 1,000 decorated Christmas trees, 600 wreaths and over 3 miles of garland and ribbon. Enjoy live holiday shows daily! An Old Time Christmas® is USA Today 10Best Readers' Choice poll for the nation's Best Theme Park Holiday Event! Visit their website here for more information.
5. Old Kinderhook – Christmas Village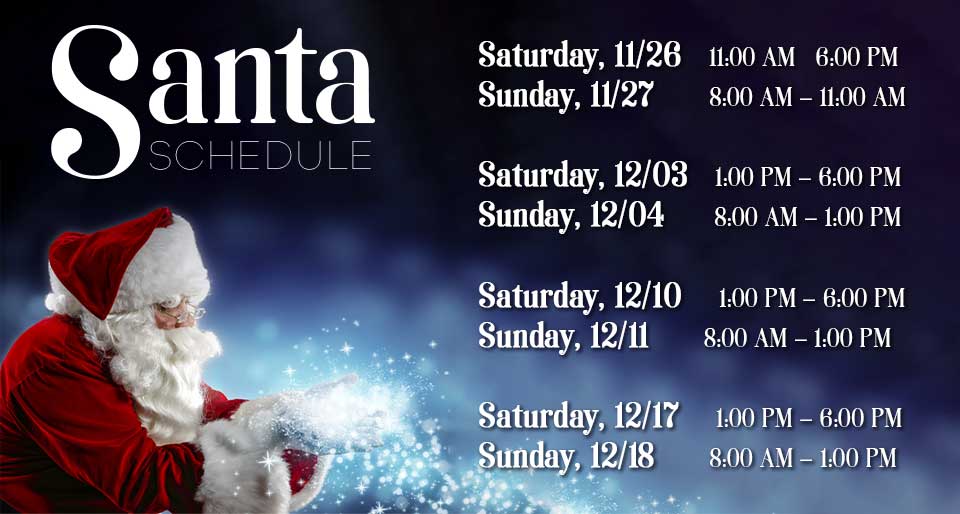 Join Old Kinderhook at the Lake of the Ozarks November 25th–December 19th, 2022 every Friday, Saturday and Sunday for Christmas Village festivities.
Make plans to spend time with family and friends this holiday season as we kick off the holidays on The Ice at Old Kinderhook with family-friendly events and; beautiful Christmas music. Create some great memories with your family and friends that will last lifetime.
This event is open to the public. Come join the fun!
Please note, for all non-hotel guests, it is $5.00 per child to participate in the Christmas Village Activities
Food, beverage, ice skating, and skate rental fees apply. Rooms available in The Lodge at Old Kinderhook.
573-317-4314 to speak directly to Front Desk Representative. Visit their website here for more information.
6. Country Club Plaza Lights – Kansas City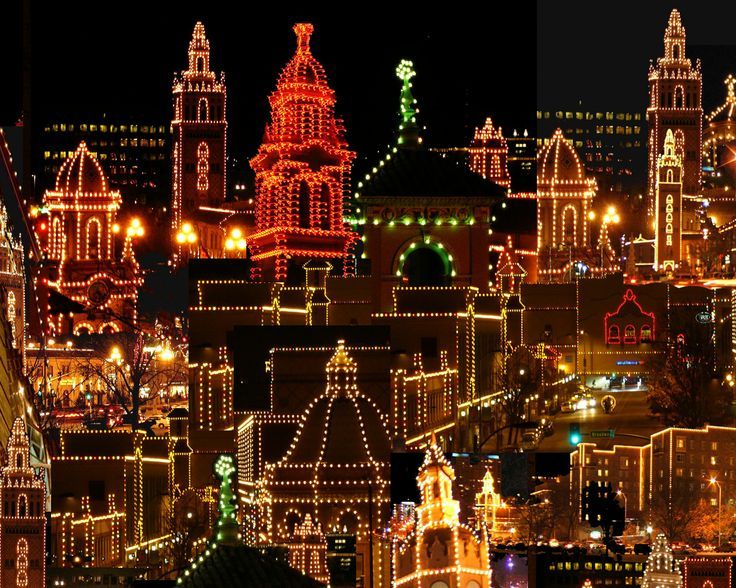 Enjoy the beautiful lights on the plaza, carriage rides, dinning and shopping in Kansas City. The Plaza is home to more than 40 locally owned businesses including a local tailor, barbers, coffee shops, retailers, services, restaurants and bars. There are 10 FREE parking garages throughout the district as well as valet and street parking. Visit their website here for more information.
7. Crown Center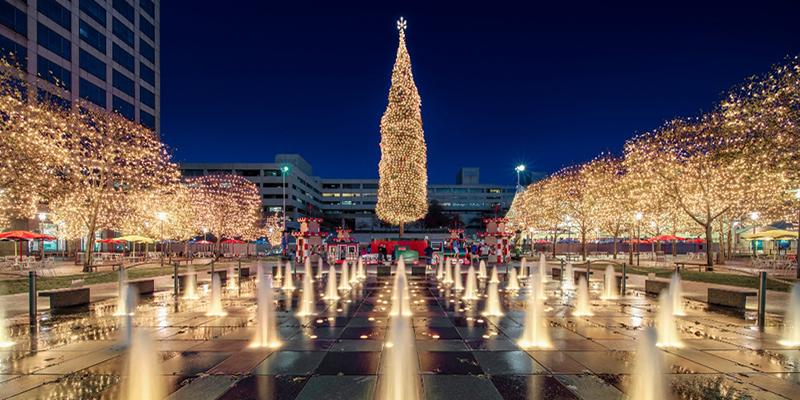 Crown Center is full of your favorite holiday traditions. From ice-skating beneath the towering Mayor's Christmas Tree on Crown Center Square to visiting Santa at Santa's Gingerbread Station, there is something for everyone. Bring your friends and family to shop, eat or take in a holiday activity. Visit their website here for more information.
8. Wild Lights -Saint Louis Zoo
This holiday season, escape to a wonderland unlike any other at U.S. Bank Wild Lights. Saint Louis Zoo offers a dazzling holiday event that features brand-new light displays and themed areas. In addition to brilliant light displays, warm up with winter-themed treats, and say hello to the animals at Penguin & Puffin Coast and the Insectarium. Visit their website for more information.
11. Sight & Sound Theatres – Branson, MO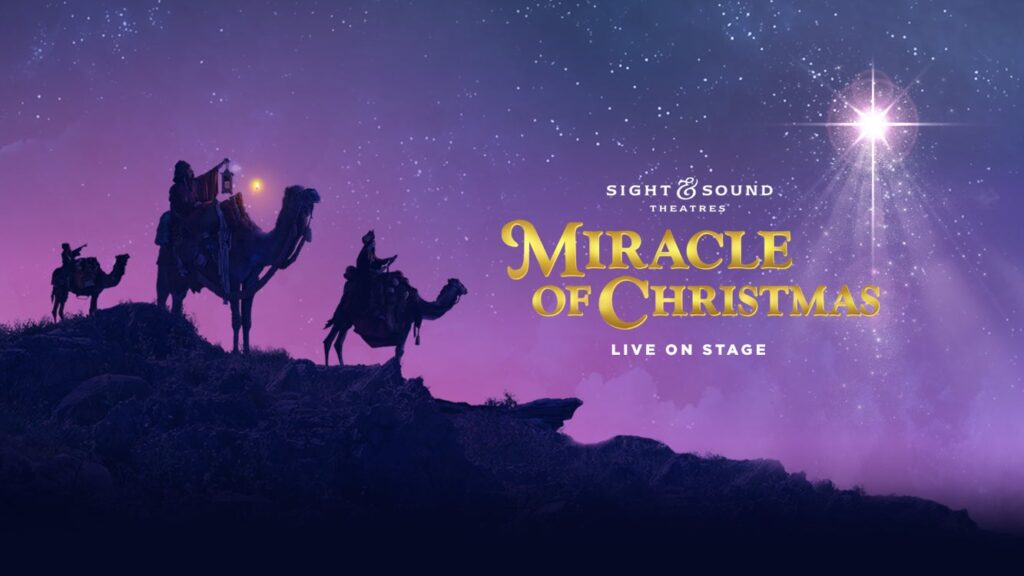 This holiday season, travel back in time to Bethlehem as the original Christmas story unfolds all around you. Journey alongside Mary and Joseph, a flock of surprised shepherds, and three wisemen—along with their camels! There may be no room at the inn, but God has a lowly stable prepared as the angels announce the coming of the Messiah! Visit their website for more information.