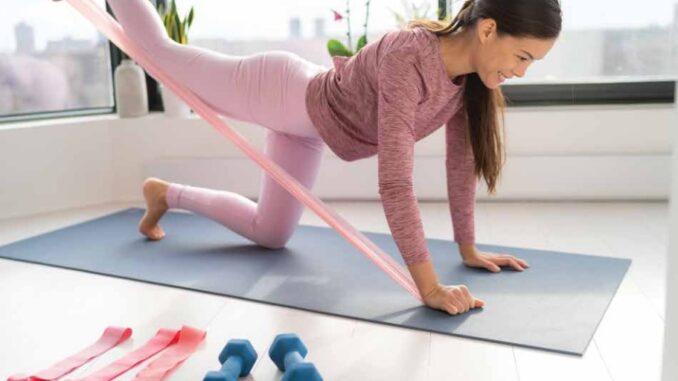 As the warm months end, it can become more difficult to find motivation. Don't let these shorter days turn into an excuse to slow or stop your exercise regimen.
The investments you've made all year in a gym membership in order to become more fit are at risk if you suddenly vanish as winter sets in.
MAINTAIN A ROUTINE
Reduced daylight associated with the fall and winter can have a direct impact on people's healthy habits. Darkness may lessen your motivation to go to the gym. You might also start eating more, especially around the holidays. Both can lead to negative health outcomes, in particular as putting off exercise until tomorrow might inevitably lead to longer and longer periods of inactivity. Stick to your regular routine, despite these distractions, while maintaining a vitamin-rich diet and getting plenty of sleep. You'll be on a path to wellness, while a gym membership keeps you out of the harsh elements.
TURN TO A PRO
If you find yourself in an extended struggle with motivation or excitement, consider contacting a personal trainer or health coach. They can provide a sense of encouragement and accountability that will help through the changing seasons. Some gyms also have nutritionists or registered dietitians who can address poor eating habits while creating a personalized plan. Just remember, in any of these cases, to ask about experience and certification. Discuss any major changes with your doctor. Still feeling gloomy? Something as simple as a gym-based class may help break the log jam by putting you in direct contact with others who are on a similar journey toward health and happiness.
CONSIDER YOUR HEALTH
For some, changes in the weather bring on seasonal affective disorder. This type of depression happens in late fall and can last into the spring, but is treatable with various therapies and targeted medication. Some of SAD's main symptoms include low energy, social withdrawal and losing interest in activities that were once enjoyed, according to the National Institute of Mental Health — so that might be what's keeping you from the gym. The young are more apt to suffer seasonal affective disorder than elderly people, and women are more likely than men to have it. If you think you might be suffering from this form of depression, talk to your doctor.