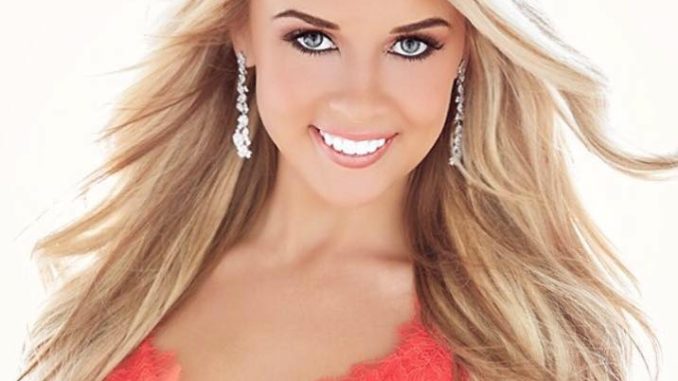 Honoring Mother's this month we interviewed Dallas Ezard, Miss Teen USA 2016. Dallas was inspired to compete in pageants by her mom, Stephanie Ezard, who won the Miss Missouri USA pageant in 1993. Her main reason for competing is her passion for encouraging teens to be successful in not compromising their values just to fit in.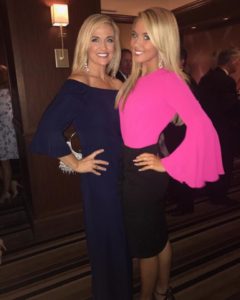 Mother's Day is coming up. How do you feel you have followed in your mother's footsteps and what would you like to say about your mom?
My mom is my biggest supporter. She is a former Miss Missouri USA so it has been an honor to share similar titles with her with a goal that I will also share the exact same title as Miss Missouri USA. She is my rock and my best friend. I am confident I would not have experienced all the amazing things I have so far in my life without her support, guidance and encouragement.
What have you done with your year so far and what have you made a priority? This past year I have focused on my education while attending Lindenwood University. It's always a priority of mine to do my best to stay grounded and live by my personal convictions. What was the hardest part competing for Miss Teen USA? While the experience alone is nothing less than amazing, it's vital to stay on top of your mental game and go strong mentally to an event like this. It's so important to stay positive and confident in who you are. Being around 50 other beautiful, intelligent accomplished girls can make you doubt yourself at times if you're not careful. So that can be challenging at times.
Have you competed in a pageant since Miss Teen USA? What are your plans for future competitions? I have not competed in any other pageants since Miss Teen USA. I do have plans to eventually compete in Miss Missouri USA with a goal to win Miss USA.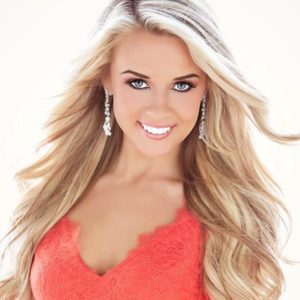 Where is the one place in the world that you would like to visit? I love to travel so it is hard to narrow it down to just one place. But I would love to visit Australia. It's a beautiful location and I love the Aussie accents. I find myself practicing that accent often just for fun. I think I have it down.
What do you plan to do over the next five years? I plan to continue to focus on my education and get my degree. I will also continue to model when I can and explore any opportunities that may arise. I am also hopeful that winning another title may happen sometime within the next five years.
What is your favorite Movie? It's hard for me to pick just one. But I love every Nicholas Sparks movie I have seen. You can never go wrong with a good love story.
Where is your favorite place to dine? Mexican food is probably my favorite however I am not a picky eater. I like all kinds of food. Tres Hombres is a little Mexican restaurant that I have grown up eating at here at the lake. There are days I find myself craving their awesome food. So, this is the place to visit for sure.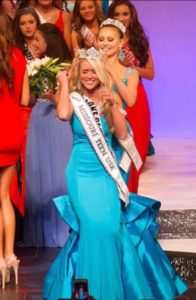 Who is your favorite fashion designer? Again, it's hard to pick just one but I love Michael Costello.
What would you say is your style? Being a college student, I find that my style this past year has been more casual. However, I view my overall fashion style as Trendier. I like to stay up on what's "in" and incorporate some of the latest styles into my wardrobe.
What is your favorite fashion piece? At the present time, cute rompers are hard to beat! I have a few that I just love!
What is one item that you can't live without? I love hoop earrings.
If you could add any special item to your wardrobe what would it be? The perfect pair of shoes! Now that completes an outfit.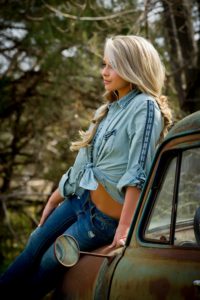 Photo Credit:
Dallas Ezard Miss Missouri Teen USA 2016 
Makeup & Hair by Ashley Renee Tribble
Model & Fashion Photography by Laurel Austin Studio