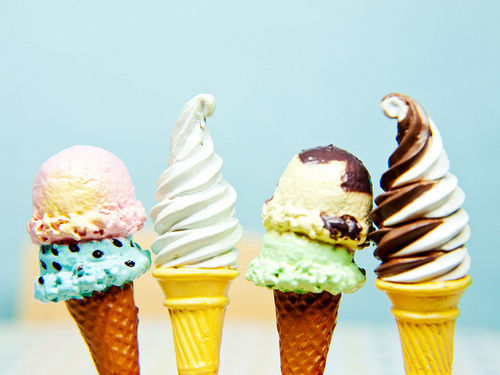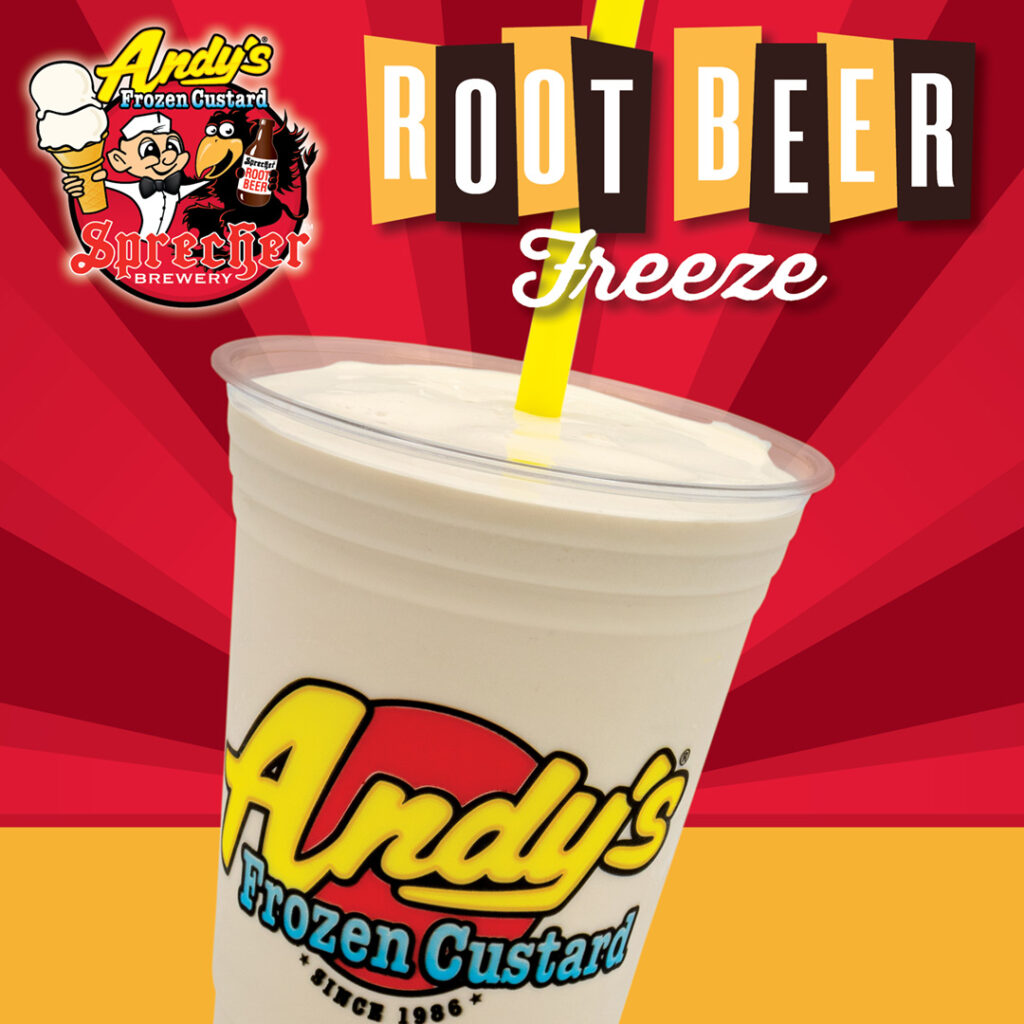 Andy's Frozen Custard
Since 1986, Andy's Frozen Custard has been using the freshest ingredients for a frozen custard experience you can't get anywhere else. With 18 locations visit their website to find the closet location near you.  www.eatandys.com
Ice Cream Factory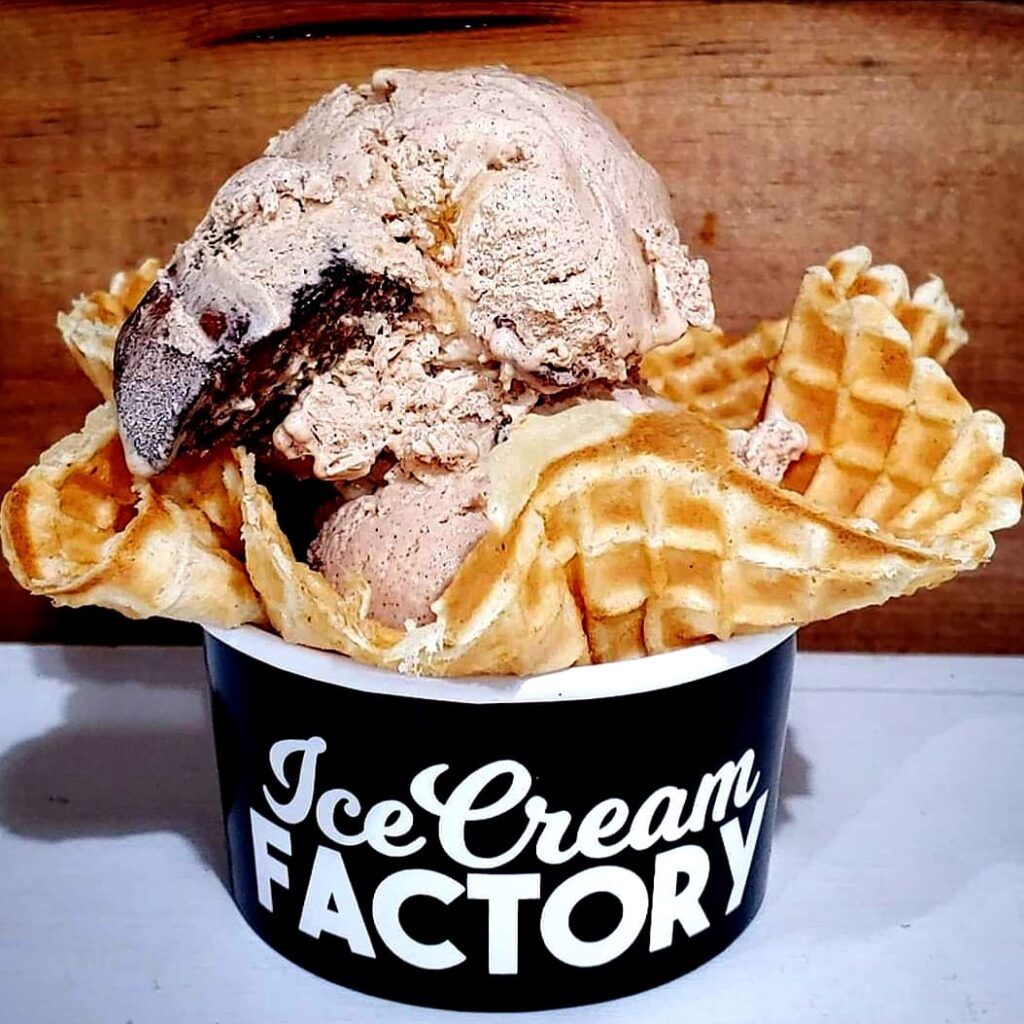 Enjoy their hand made ice cream in more than 30+ flavors. With two locations in Eldon and Jefferson City, Missouri. They have hundreds of retail stores in the central United States, including grocery stores, coffee shops, scoop shops, bakeries, and more! Visit their website for more information: www.icecreamfactoryco.com
Skelly's Ice Cream Shoppe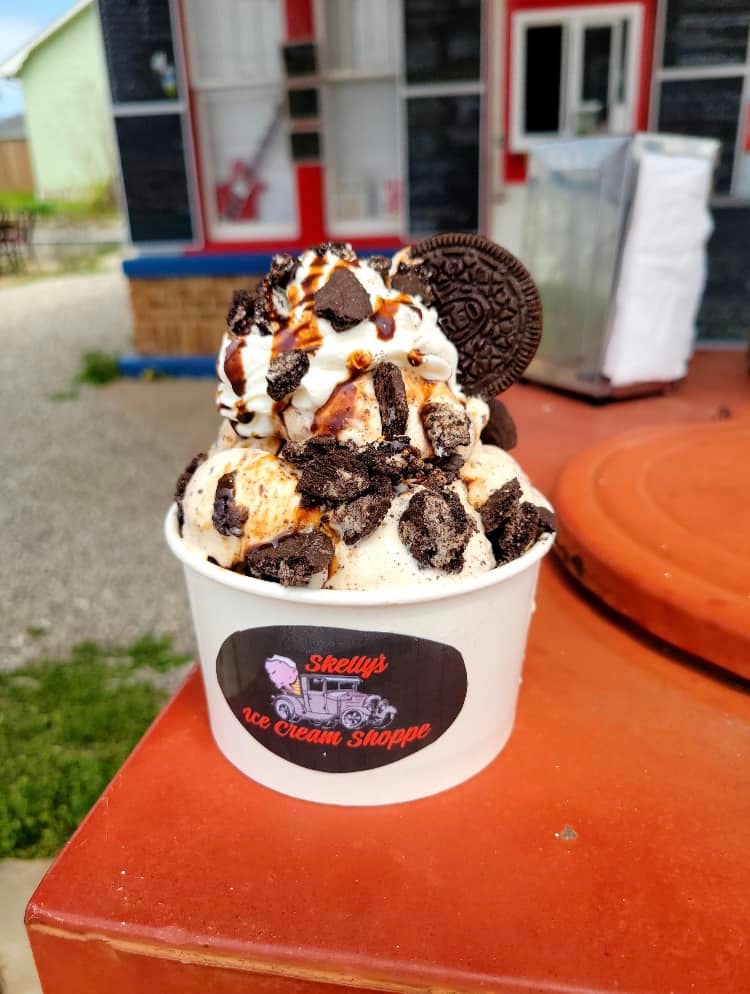 Skelly's Ice Cream Shoppe is a hundred-year-old restored Skelly's gas station turned Ice Cream Shoppe. Enjoy their fully loaded hotdogs, delicious ice cream, listen to the oldies and enjoy the old-time atmosphere at this small-town gem. Find them on Facebook for more information.
Central Dairy Ice Cream Parlor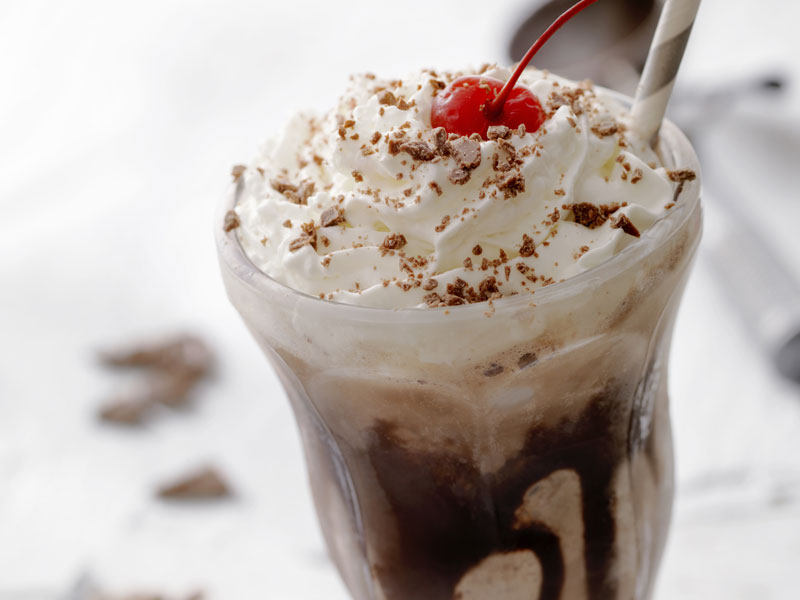 The original Central Dairy Co. was founded by Dot Sappington and Clyde Shepard in 1920 about a half hour away, in the heart of Columbia, Missouri. Initially, items were produced in Columbia and sold there and in Jefferson City, but in 1932, Sappington sold his share of the Columbia business to his son and moved to Jefferson City to start a new Central Dairy at 610 Madison St. in 1933. They produce 50 flavors of ice cream and other milk products Enjoy the old-fashioned ice cream parlor by stopping in at their location in Jefferson City, Missouri. Visit their website for more information. www.centraldairy.biz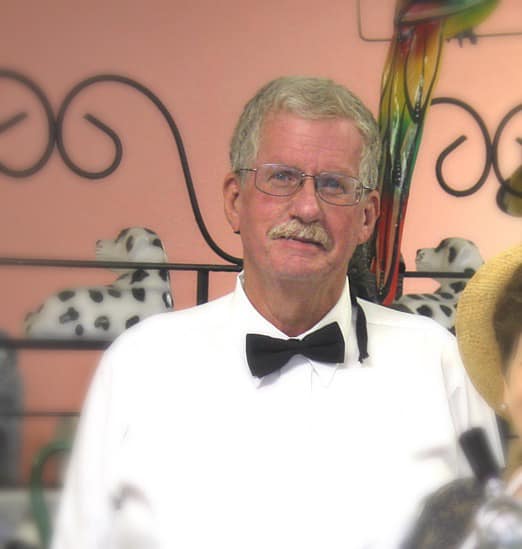 Grandpas Ice Cream and Homemade Pies
Grandpa's Ice Cream and Homemade Pies are famous for Grandpa's Homemade Waffle Cones and Bowls. 48 flavors of hand dipped ice cream, sherbet, frozen yogurt & specialty treats. Located at the Lake of the Ozarks on Bagnell Dam. Find them on Facebook for more information.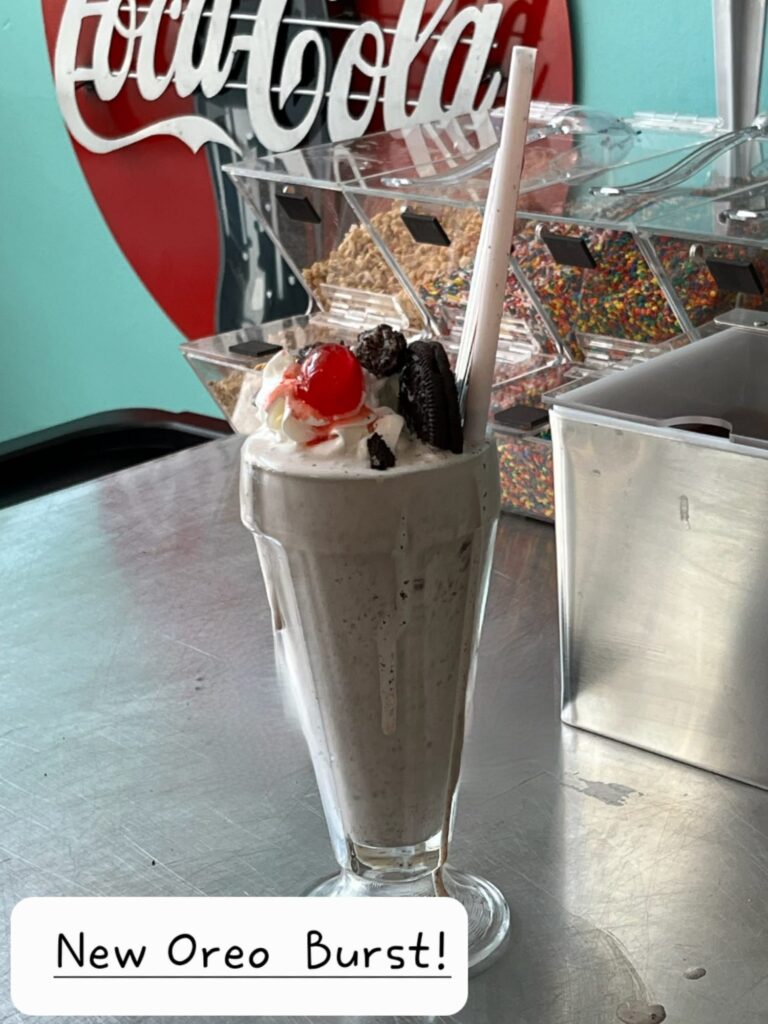 303 Ice Cream Shop
303 Ice Cream carries the best Ice Cream factory ice cream made in Eldon Missouri now sold in beautiful downtown Warsaw. Offering Banana splits, shakes, malts and sundaes! Choose from a variety of flavored cones from red velvet to birthday cake. Find them on Facebook for more information.
Odessa Creamery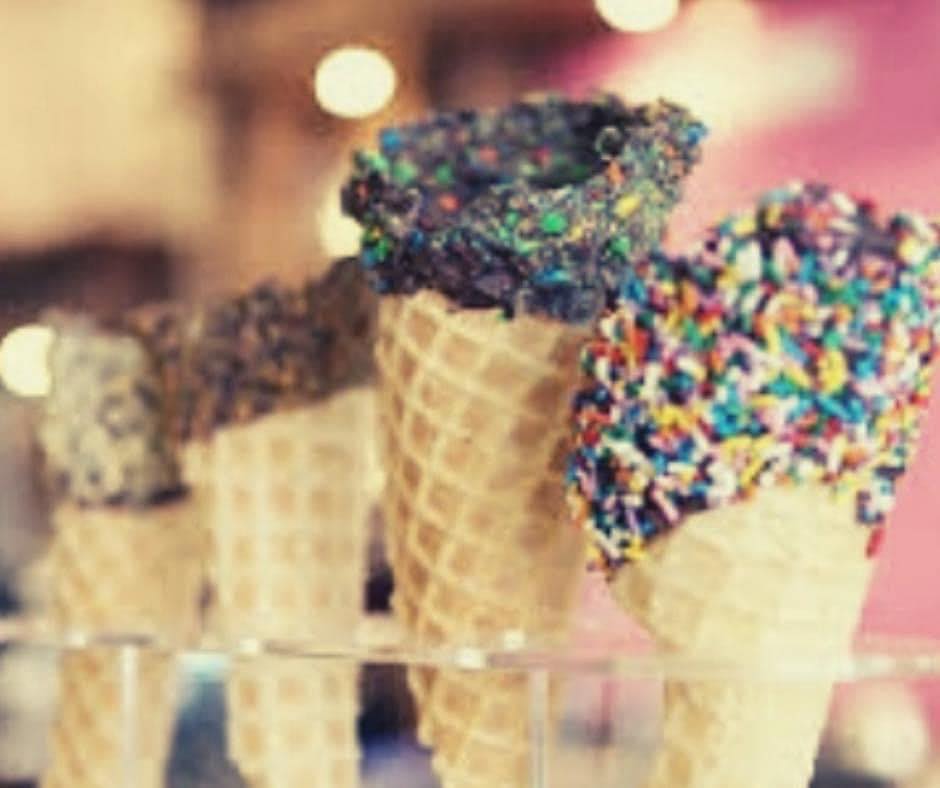 Odessa Creamery is located in Odessa, Missouri offering Ice Cream, Hand Dipped Shakes, Sundaes, Burgers, Chicken (hand breaded or grilled), delicious Philly Cheesesteak, Hand Cut Fries and more. It's the perfect stop for your entire family to enjoy lunch and then grab your favorite hand dipped shake. Visit their website for information. www.odessacreamery.com
Ices Plain & Fancy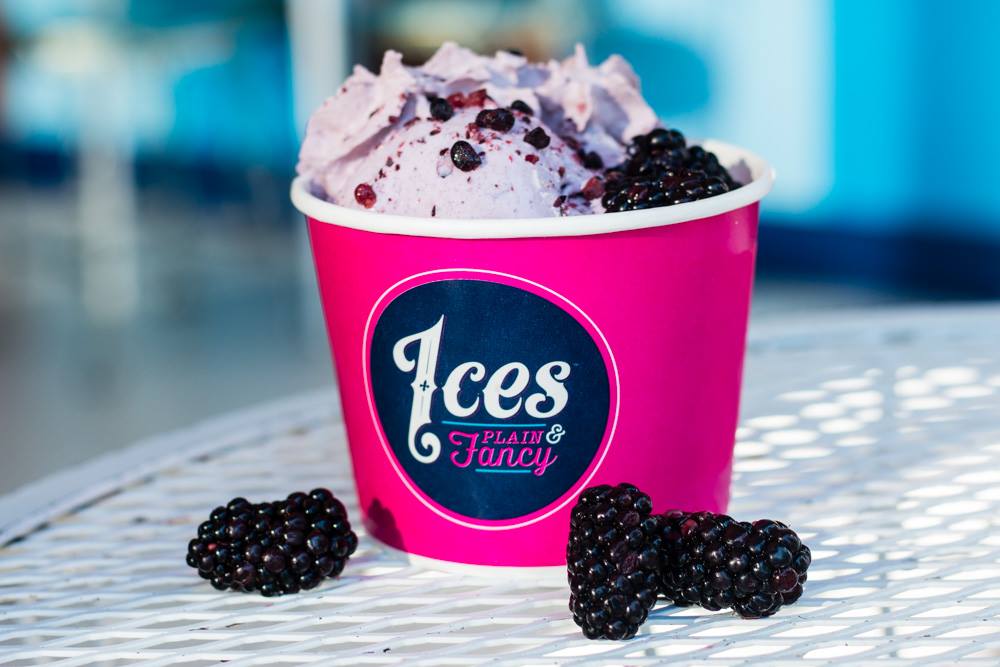 Ices Plain & Fancy located in St. Louis, Missouri is a Nitro Ice Cream Parlor – Serving the finest quality ice cream, flash-churned to order using liquid nitrogen. Visit them in the historic Shaw Neighborhood of St. Louis to taste their Classic Nitro Ice Cream, Fancy Ices, Boozy Ice Cream Cocktails, Non-Dairy Offerings, Seasonal Sorbets, Floats, Soft Serve, and more!
Flash-churning their Nitro Ice Creams at -321 degrees is not only exciting to watch, but also forms very small ice crystals for a supremely smooth texture that can't be duplicated with traditional slow-churning methods. Visit their website for more information. www.icesplainandfancy.com
Read more in our Summer Issue here.