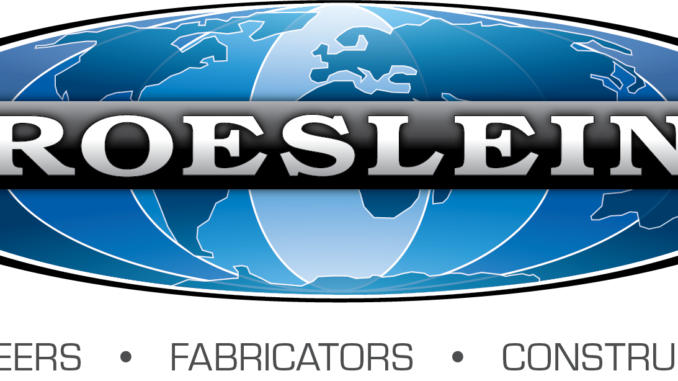 Roeslein & Associate's Lifecycle Support division launched an all-encompassing Global Parts and Support platform. Roeslein has seen an increased demand for spare parts, equipment repairs, system upgrades and optimization. Staying at the forefront of can line and process technology, Roeslein has developed dedicated support resources and created a wide selection of tools while providing a framework for continuous improvement for its existing and future clients. Roeslein is excited to leverage its industry expertise while responding to higher levels of support and service for its client's ongoing operational needs.
Chris Hutson, Director of Manufacturing and Lifecycle Support explained further. "Our expanded services and online support hub can provide immediate customer support. Simplifying access to critical parts and technical support keeps production running at peak efficiency. Roeslein's fully searchable parts catalog and pre-engineered assessment and retrofit catalogs deliver incremental improvement packages to apply the latest technology and equipment options. For example, the UVBC overhaul kit can restore machine functionality to like new performance, while also providing upgrades based on the latest technology.
Roeslein & Associates has strategically placed themselves in the market to provide a consultative approach to lifecycle management by providing value-added solutions that increase system flexibility, reliability, and efficiency. Clients can rely on Roeslein's Lifecycle Support division as a strategic partner to optimize their return on investments and sustain system uptime needs. By offering a broad portfolio of services, parts, upgrades, and technical support, Roeslein is able to:
Provide detailed performance analysis in easy to read assessment reports clearly benchmarking equipment against the original specifications and helping implement an action plan for improvement.
Offer a single point of contact to a full line of competitively priced high quality OEM parts backed with the application knowledge to recommend appropriate stocking levels and change out requirements.
Expand technical support by offering 24/7/365 remote access to key project documentation and troubleshooting.
Offer global onsite support with a customized range of services to calibrate systems and provide information to maximize up-time and efficiency.
Roeslein & Associates was founded in 1990, specializing in engineering, modular fabrication and construction services. The company has product offerings in a variety of industries including canmaking, oil and gas, industrial manufacturing, power, chemical processing, and alternative energy. With over 600+ employees spread throughout offices in St. Louis, MO (HQ); Red Bud, IL; Denver, CO; Hollister, CA; Northampton, UK; and Shanghai, China, Roeslein has grown to have annual revenues over $200 million. To find out more, please visit http://www.roeslein.com.