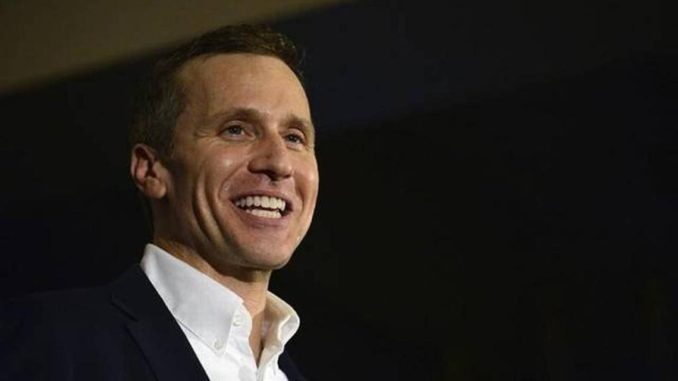 Greitens said the decision to resign was a difficult one, but maintained that he's done nothing wrong. His resignation is effective June 1.
"I am not perfect, but I have not broken any laws or offense worthy of this treatment," he said.
On Tuesday, Greitens made no mention of the investigation but said the past few months have been difficult for him and his family and that he is facing millions of dollars in mounting legal bills.
"It's clear for the forces that oppose us, there's no end in sight," he said. "I cannot allow those forces to continue to cause pain and difficulty to the people that I love."
The former Navy SEAL then said, "The time has come to tend to those who have been wounded," adding, "Let's walk off the battlefield with our head held high."
Greitens ended the news conference saying he will "always be a fighter for the people of Missouri.
"May God continue to bless you and to bless the great state of Missouri," he said.