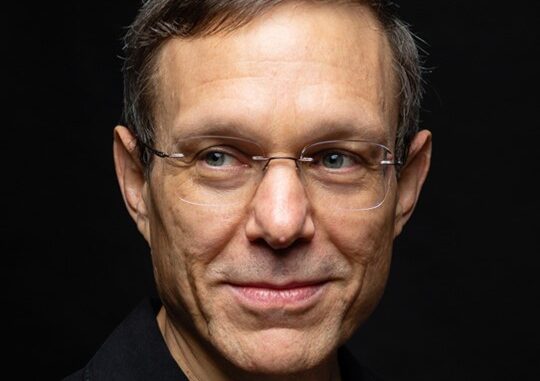 Renowned Bestselling Author and Scientist to Discuss Alien Contact and Interstellar Encounters at Captivating Event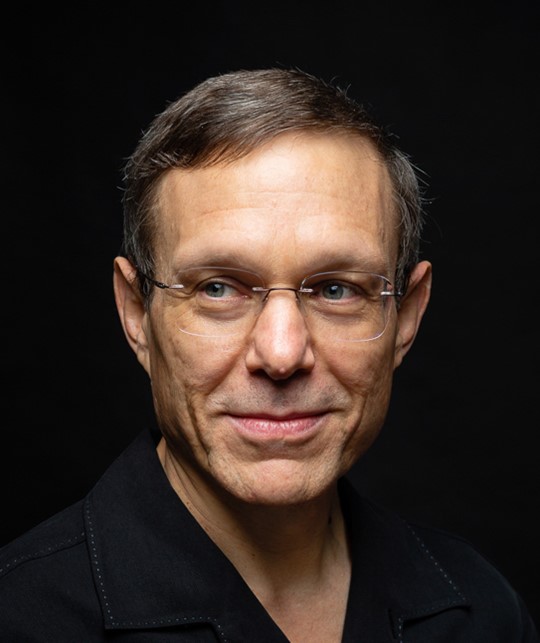 Kansas City, Mo. — On the heels of the July "UFO Hearings" in Washington, D.C., where a whistleblower claimed the U.S. has retrieved unidentified flying objects (UFOs) for decades, the Linda Hall Library is bringing a Harvard professor and extraterrestrial expert to its stage for a fascinating, free September 21 lecture about making contact with alien civilizations. Avi Loeb, New York Times bestselling author of "Extraterrestrial" and Harvard science professor, will discuss how humans can prepare for interaction with extraterrestrial civilizations during the Library's annual Paul D. Bartlett, Sr. Lecture, "Interstellar: The Search for Extraterrestrial Life and Our Future in the Stars."
In "Extraterrestrial," Professor Loeb makes the case that an unidentified object dubbed "Oumuamua" astronomers observed through telescopes in 2017 was humanity's first contact with an artifact of extraterrestrial intelligence. In his new book, "Interstellar," he therefore assumes the existence of aliens and discusses the need to seek out other life forms. He also dismantles science fiction-fueled visions of a human encounter with aliens and explains how we can prepare ourselves for contact.
"Professor Loeb is highly credentialed and makes compelling arguments for his sometimes-controversial positions," said Eric Ward, vice president for public programs at the Linda Hall Library. "This lecture is a unique opportunity to hear some of the world's leading research on life outside of our planet."
Professor Loeb holds a PhD in Physics and has written eight books as well as nearly 1,000 academic papers on topics ranging from black holes and the first stars, to the search for extraterrestrial life and the future of the universe. Formerly the longest-serving chair of Harvard's Department of Astronomy (2011-2020), he is the founding director of Harvard's Black Hole Initiative and director of the Institute for Theory and Computation within the Harvard-Smithsonian Center for Astrophysics. Dr. Loeb also heads up Harvard's Galileo Project, which examines the possibility of extraterrestrial origin for unidentified aerial phenomena (more commonly known as UFOs) and seeks to understand the origins of interstellar objects, like Oumuamua, that differ from typical asteroids and comets.
Loeb's talk will include a powerful call to arms that reimagines the idea of contact with extraterrestrial civilizations and resets society's understanding of what it means to identify an extraterrestrial object – all subjects he covers in "Interstellar," which relies on cutting-edge science, physics and philosophy to raise and answer some of the most important questions facing mankind. He does so because Dr. Loeb believes that scientific curiosity is the key to human survival.
The annual Paul D. Bartlett, Sr. Lecture invites the finest university professors to speak on subjects related to the Linda Hall Library's collections. The Paul D. Bartlett Lecture is presented in association with the Harvard-Radcliffe Club of Kansas City, the Yale Club of Kansas City and the Princeton Alumni Association of Greater Kansas City.
The Lecture is free and open to the public, though pre-registering is required and seating is limited. You may attend in person September 21 from 7-8 p.m. CDT at the Linda Hall Library, 5109 Cherry Street in Kansas City, Missouri, or watch via livestream. Dr. Loeb will sign copies of his new book "Interstellar" in the Library's Main Reading Room immediately following his lecture. Copies of "Interstellar" will be available for purchase at the signing, courtesy of Rainy Day Books. Registration will open August 31 at 9 a.m. here. For questions about the event, please contact Ward at 816.923.8753 or email [email protected].
About Paul D. Bartlett, Sr.
Paul D. Bartlett, Sr., a leading Kansas City businessman, was designated the board's first chairman and since 1941, four generations of the Bartlett Family have been represented on the board. Marilyn Bartlett Hebenstreit, a granddaughter of Paul D. Bartlett, Sr., currently chairs the Linda Hall Library's Board of Trustees, who carry forward the Library's legacy of excellence and service in ways that respond to contemporary information needs and learning objectives. Their commitment to the Linda Hall Library's future assures it will continue to offer exceptional learning opportunities about the world around us.
About the Linda Hall Library
Since 1946, the Linda Hall Library has been amassing collections that have powered investigation, innovation, exploration and inspiration. Today, the Library is a leading independent research library widely known for the breadth and depth of its collections across 82 languages, its role as an international destination for scholarship and research, its support of teachers of the STEM curricula, and the vast resources it provides to learners of all ages interested in scientific exploration and discovery. Learn more at lindahall.org.