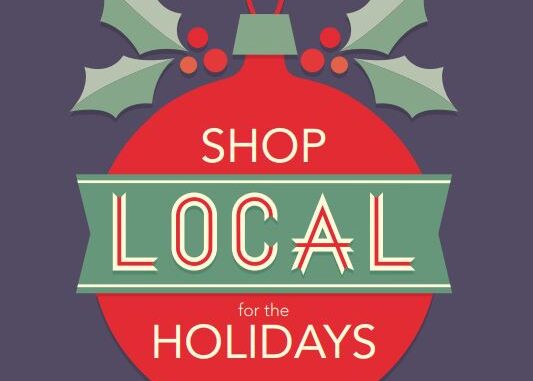 Shopping locally during the holiday season is a win-win for both consumers and businesses. When you shop at your local establishment, you're actually helping more than the owners. You're also funding community projects and helping keep your region clean and attractive.
That's because larger portions of money spent with local businesses stay in the area compared to when you shop with a large retailer or online. So do your part this holiday season by supporting those who keep our communities going. Shop local and watch your money have a big impact on your area.
SUPPORT WITH YOUR DOLLAR
If you're looking to make a difference this holiday season, consider devoting a specific portion of your shopping budget to small businesses. While there's no arguing that online shopping can be convenient, spending all of your budget online can cripple your local economy. If you just can't live without the online shopping experience, check to see what kinds of online product offerings your local businesses offer. You can even shop locally online, as local restaurants, artisan shops and businesses have shifted their models during COVID-19 to being able to handle more online orders.
SUPPORT YOUR NEIGHBORS
According to a study by Michigan State University, small local businesses are the largest employers nationally, creating two out of every three new jobs, and employ 52% of the nation's employees. Since 2003, small businesses have added 5.1 million new jobs to the economy. By shopping locally, you can help your business community expand into hiring more employees. Your dollars can help more people find jobs around your area, which will help your local economy grow stronger and stronger.
SUPPORT GIVING
A 2019 U.S. Small Business Administration survey found that 75% of small business owners donate some portion of their profits — about 6% on average — to charitable organizations each year. Most times, those charities are headquartered in your community. Every time you shop local, a portion of your dollars may also be donated to a local charity. This can be critically important during the holiday season, when many charities are in need of funding and volunteers.