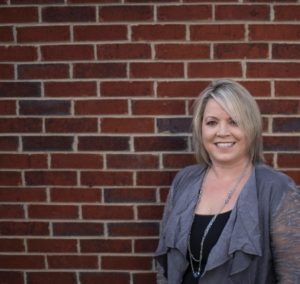 Meet the heart behind it all…Owner & Publisher, Cheri Bullard
Some of my fondest childhood memories, center around my time spent at the Lake of the Ozarks with my family and friends. Warm summers, my days working the gas dock and thousands of laughs continually echo in my mind. My grandparents owned a quaint little vacation home there and if anyone were to ask me what my favorite and most special times were growing up, that answer has always been those wonderful years. Today, as a mom, grandmother, daughter, aunt and friend, I can think of no greater pursuit, than coming home to serve and promote the beautiful Lake of the Ozarks and Missouri.
Missouri Magazine will bring together a wide variety of features, stories, events and businesses that too, call Missouri home. Celebrating why we LOVE Missouri!
I recently worked with a team, at a local multimedia, news organization in Atlanta, Georgia. I have vast experience in social media, account development, manage effective marketing strategies and campaigns based on multiple marketing platforms including: Publications, Digital Advertising, Mobile Advertising, Video Advertising, Branded Content & Native Advertising, Online Contests, Corporate Sponsorship's, e Newsletters/email blasts. My diverse work experience will serve our community well.
I love Missouri and I know you do too! Please feel free to email me with your thoughts and ideas. I look forward to hearing from you and seeing you, at the Lake of the Ozarks or around Missouri.
Cherish Life,
Cheri Bullard
573.284.5406
Hello@MissouriMagazines.com
Meet the Team
Our fantastic team strive to make a difference in every person we meet and reach with Missouri Magazine. We believe in what we do and work hard to make a difference from our clients to our readers. We enjoy promoting the State of Missouri and serving the community with our full hearts.

Angie Decker, Creative Director
Graphic Design…it's what I do, it's what I love.  I love all aspects of design. I love to tackle the challenge of coming up with the best design concept to get your message across. I love finding the right font, the right colors, and the right layout.
I graduated from the Art Institute of Atlanta with a degree in Graphic Design in 2009. As a wife of 17 years at the time and a mother to two kids who were in the 3rd and 5th grade at the time, it was a great accomplishment to finish college and be an example to my kids to follow your dreams and  do what you love.
Fast forward to now. I am celebrating my 25th wedding anniversary this year, my daughter is a sophomore in college and my son is a senior in high school. When I was approached to help kick off this magazine I was really stoked. It's exciting and refreshing to get to learn all the things about Missouri and see why every one LOVE'S Missouri so much!

Crystal French, Photographer
My passion has always been photography. I received a point and shoot camera at 10 years old and haven't set a camera down since. I took three years of film photography in high school and fell in love with watching my photography physically appear before my eyes. I love walking into a photo shoot with an idea in my head and leaving with the idea physically in my camera. I get to show everyone how I view the world through my own eyes.
I graduated from Webster University in St. Louis with a BA in photography with an emphasis in commercial photography. I also completed two minors in Marketing & Advertising Communications and Graphic Design. I am someone who is very motivated and always needs something to do.
My husband and I live in Springfield, Missouri. As a recent college graduate, I am very excited to be joining this team. I am excited to be on this journey and get to share my love of the                                                                            Ozarks with all of our viewers.
Jazmin Decker, Staff Writer
Hey everyone, my name is Jazmin Decker and I am currently a student at Brenau University who is striving to obtain a degree in Fashion Merchandising with a minor in Studio Art. This upcoming semester I will be in my third year at Brenau. I am very involved on campus through the Brenau Fashion Network, the plethora of arts classes I take each semester, and the incredible softball team that I have had the pleasure of playing on these past few years.
I have a passion for photography and ultimately leaving an impact on the world through art and fashion. As a shy and inverted person, I love to leave my mark on other people through the pieces I create and the articles that I write.
When I was asked to assist with this magazine, I saw this as an incredible opportunity to expand my experience and create an amazing opening into the insight of all things Missouri!
Kelsie Ferguson, Staff Writer
As a Public Relations major at Northwest Missouri State University, I fell in love with all aspects of marketing and I haven't stopped. My love for marketing has led me to photography, social media, newspaper, blogging, real estate and Missouri Magazine!
I love promoting my hometown (Home of Sliced Bread, y'all!) and I can't wait to write about all the wonderful things I love about Missouri. When I'm not working, you can find me helping my husband raise cattle, being outside, and hanging out with family and friends!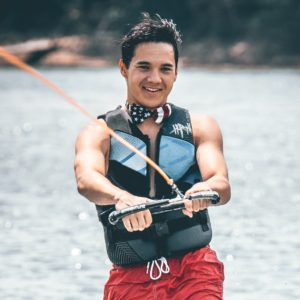 Aaron J. Bass, Sports Writer (Intern)
Ever since I could walk I've been infatuated with all things sports, whether it's taking a bad hop to the face or getting horizontal in Ultimate I have always been apart of sports.
I am entering my sophomore campaign at The University of North Georgia where I am studying Sport's Journalism. Along with my studies I am also a coach for the Forsyth Central High School (Cumming, GA) Ultimate Frisbee team where I teach young men and women how to play the ever-growing sport of Ultimate.
Rule number 1 in Ultimate Frisbee is to have Spirit of the Game. That means no matter the score to always have a smile on your face and enjoy the time you're out there. That is something I hope to    take with me all of my life. No matter my situation I will always have a smile on my face and enjoy the time I have. I'm looking forward to my time at Missouri Magazine and hope you all enjoy our efforts.

Morgan Champion, Staff Writer (Intern) 
Morgan Champion is an ambitious North Forsyth High School senior who believes in the power of serving others, reaching for her dreams, and having a positive attitude—no matter her circumstances.
Besides writing for "The Missouri Magazine," Morgan enjoys volunteering at her church, at the Forsyth County Peer Court, and at various clubs and organizations throughout her school.
Additionally, she is honored to work as a media and advertising intern for a nonprofit organization called PERIOD., which distributes menstrual products to homeless women in need.
Morgan has a soft spot for all of her amazing friends, family, and mentors, as they have been her anchor throughout the crazy roller-coaster of life. In the future, she hopes to attend college and major in communications and religion, but for now, all she can do is pray, serve, and attend the occasional concert.